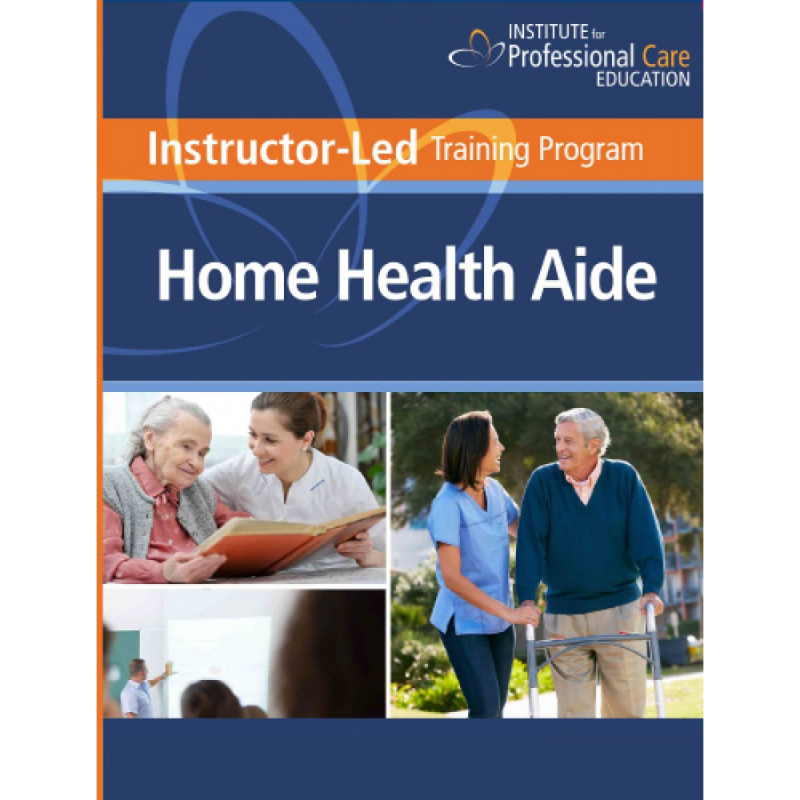 NCHC106M Home Health Aide Online
with ON LINE
$97500
Assist clients with Activities of Daily Living and Instrumental Activities of Daily Living, monitor and report changes in a client's health, and be an instrumental part of a Home Care Team in the role of a Home Health Aide working in home or community settings. Applicable skills:
Learn ethical and legal rules and regulations for direct care workers along with oral and written communication skills for speaking with patients, family, medical personnel, and other caregivers using appropriate language and terminology.  Apply skills in areas of science relevant to the home health aide's role, including anatomy and physiology.
Utilize procedures to maintain clean and safe environments for both themselves and their patients, including residential, transportation, and outside locations.   React appropriately to emergency situations.
Apply standard practices to assist patients with the activities of daily living, including bathing, dressing, grooming, meal preparation, physical movement and mental exercises.  
Assess physical and mental conditions by taking vital signs, behavior, activity level, and mental acuity. Administer medications, prescribed treatments, and basic first aid as directed by patient's healthcare manager. Create meal plans according to prescribed dietary recommendations and restrictions.
Develop an instructional plan to teach families how to care for patients and react to emotional, medical, and physical situations and maintain accurate records of patient care, condition, progress, and change.
Discuss unique practices and procedures involved with caring for special populations.
On average this course is 420 hours of independent, online instruction.
For more detailed information: Home Health Aide PROGRAM OUTLINE
This course is WIOA Approved.
Online Class
For more info, call us at (603) 206-8160