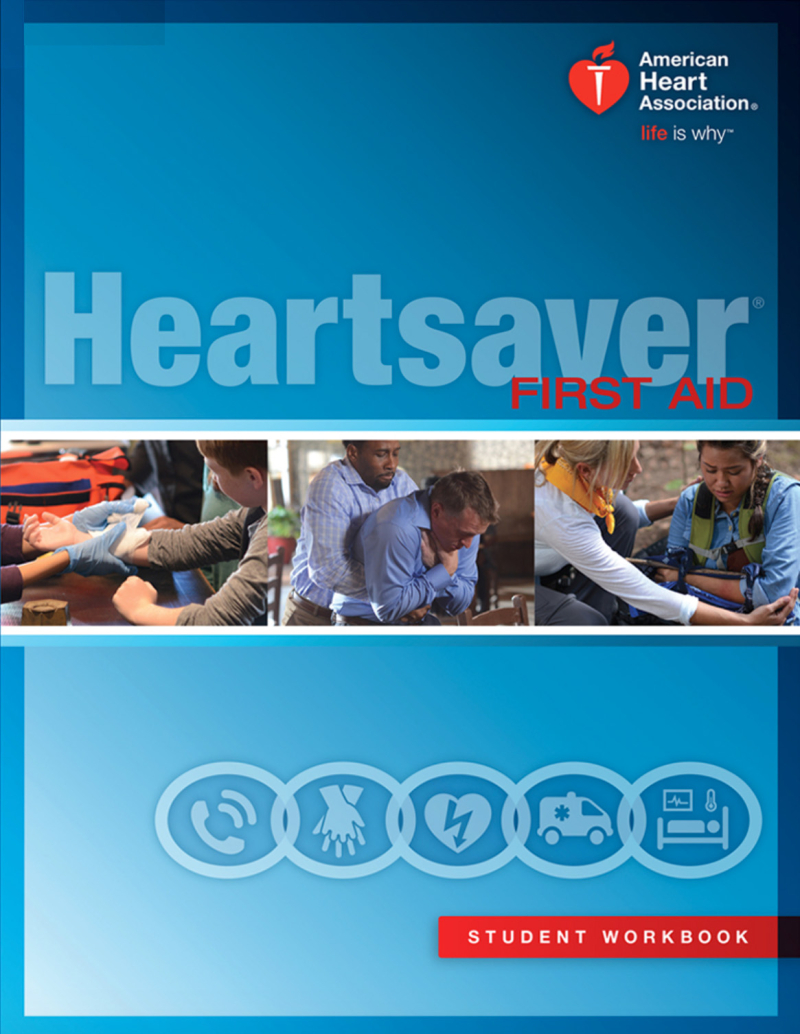 NCMI122M Heartsaver First Aid
with Carol Phillips
$6000
The American Heart Association (AHA) Heartsaver® First Aid classroom course teaches students how to respond to and manage a medical emergency until emergency medical services (EMS) arrives. Students learn skills such as how to treat bleeding, sprains, broken bones, shock and other first aid emergencies. 3-hour class; 2-year certification. Certification e-card included.
PLEASE READ ALL THE FOLLOWING IMPORTANT DETAILS:
The required student workbook for this class must be purchased separately and brought to class. Please choose from the following:
__Bring your previously purchased 2015 American Heart Association Heartsaver First Aid Student Workbook (ISBN #978-1-61669-422-7) to class,
OR
__Purchase and download the e-book version, which can be found at the following link: https://ebooks.heart.org/product/heartsaver-first-aid-student-ebook50046012
OR
__Purchase a physical copy (if shipping time allows), which can be found at the following link: https://shopcpr.heart.org/heartsaver-first-aid-student-workbook.html
Please read book prior to class and bring book to class.
* The American Heart Association strongly promotes knowledge and proficiency in all AHA courses and has developed instructional materials for this purpose. Use of these materials in an educational course does not represent course sponsorship by the AHA. Any fees charged for such a course, except for a portion of fees needed for AHA course materials, do not represent income to the AHA.
Manchester Community College
603-206-8162
1066 Front Street
Manchester, NH 03102 Get directions